In today's volatile business landscape, minimising surprise in global sourcing may seem like an impossible task. However, it's not about predicting the future, it's about being prepared for unexpected challenges. Here Keith Kentish, group commercial director at TFC, an AFC Industries company, explains how a global sourcing partner can assist in navigating tomorrow's unforeseen challenges.
Supply chain disruptions, fluctuating commodity prices, and geopolitical uncertainties have become major concerns for British manufacturers. The past few years have been particularly turbulent, marked by the COVID-19 pandemic, raw material shortages, component scarcities, and ongoing conflicts. These factors have heightened the need for reliable and efficient supply chain networks.
To gain a comprehensive understanding of the present supply chain landscape, it is essential to examine the stability and continuity of commodity prices. While price fluctuations can be worrisome, many commodity prices have now plateaued or experienced a significant slowdown in their rate of increase. This stability allows businesses to focus on other critical aspects, such as manufacturer-supplier dynamics.
Managing a diverse portfolio of C-Class products poses unique challenges for medium and large-sized manufacturers. These companies typically prioritise production efficiency, product quality improvement, and new product introduction programmes, leaving little time and resource for sourcing and managing the availability of C-Class products. Sourcing these products from multiple vendors results in a multitude of relationships to manage, numerous orders to process, and the need to negotiate prices across fluctuating market levels.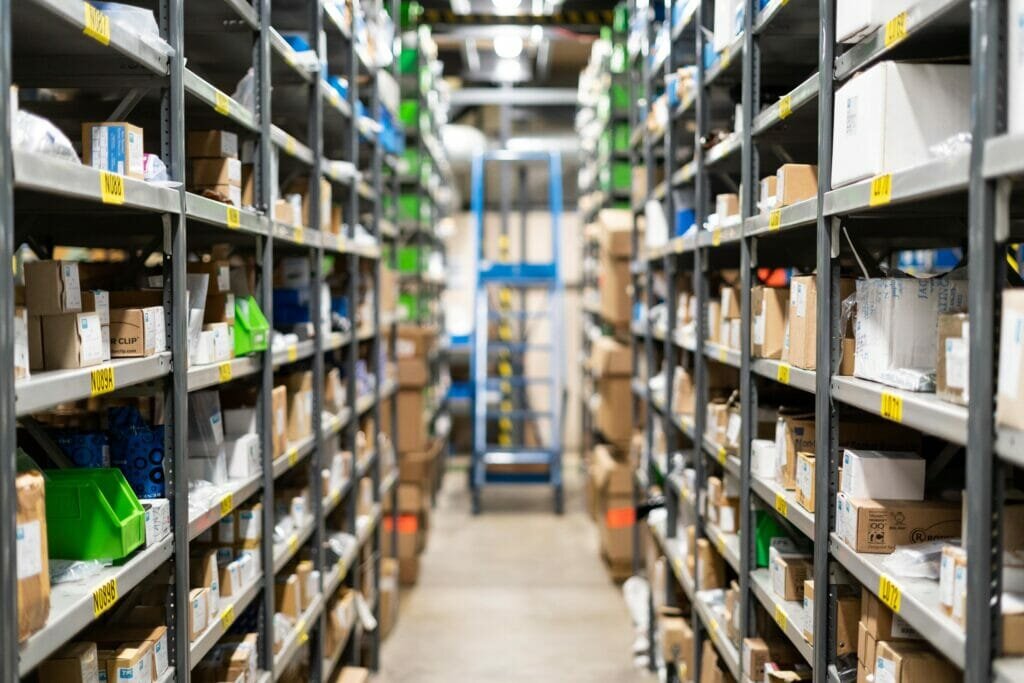 Removing the noise from the supply chain
To overcome these challenges, many manufacturers are deciding to outsource the responsibility for sourcing components — relying on a single, reliable global sourcing partner instead of dealing with multiple vendors themselves. By streamlining vendor management and consolidating the sourcing process, manufacturers can significantly reduce the complexities associated with sourcing C-Class products.
For example, one of the world's leading manufacturers of laboratory products onboarded TFC as a global sourcing and vendor-managed inventory (VMI) partner. TFC conducted an extensive analysis of the customer's current vendors and identified opportunities to source comparable brand items at reduced costs without compromising product quality. This involves auditing suppliers worldwide, ensuring adherence to quality, service, and abiding by ethical standards. By establishing trusted relationships with vendors, a global sourcing partner can effectively manage a global supply network.
But how does this partnership minimise surprise? With hands-on experience and continuous training, global sourcing specialists are well-equipped to understand manufacturers' C-Class product requirements and provide valuable strategic advice, including change management.
A prime example is the need to conduct proactive territory research, which involves monitoring and benchmarking alternative territories for product supply. If changing geopolitical situations make sourcing from a particular country or region inefficient, then this research can help swiftly realign the supply source. Currently, countries like Slovakia, Slovenia, Poland, Turkey, and India are emerging as top-quality producers of C-Class components, presenting potential opportunities for manufacturers.
Proactive territory research can also support manufacturers in diversifying their supply base or reshoring their manufacturing operations. With manufacturers expressing a growing interest in boosting their local supply chains and reducing reliance on Asian suppliers, a global sourcing partner can assist in navigating these transitions.
Moreover, a global sourcing partner can help businesses navigate the impacts of import levies, such as anti-dumping duties and new regulations like the Carbon Border Adjustment Mechanism (CBAM), safeguarding profitability and ensuring compliance with evolving trade regulations.
While businesses cannot predict the future, they can proactively plan for any eventualities. Partnering with a global sourcing expert enables manufacturers to minimise surprises and confidently navigate the challenges of global sourcing. By entrusting sourcing and vendor management to a reliable partner, businesses can focus on their core priorities and drive sustainable growth in a rapidly changing world.
To learn more about how TFC can support you as a global sourcing partner, visit its website.