How to overcome challenges associated with sensor calibration and ensure accurate and meaningful data measurement
The biggest challenge for data acquisition using sensors is understanding what you are measuring and getting the right sensor for the job. For accurate and meaningful measurements, engineers must be able to calibrate their sensors so that measurements have traceability. Here Dr James Slader, deputy engineering manager at telemetry specialist Mantracourt, explains the advantages of upgrading legacy sensors to incorporate transducer electronic datasheet (TEDS) memory devices and how this could be a worthy investment.
For meaningful measurements, all sensors must be calibrated. This converts an electrical output, like voltage or current, to a measurement in Engineering Units. For example, in the weighing industry, an electrical measurement of zero millivolts per volt (mV/V) could be equal to a mass of zero kilograms and three mV/V equal to a mass of 100 kilograms. This calibration information must be entered into the measurement device by the test engineer.
However, many sensors aren't TEDS-enabled, meaning that calibration information can't be stored. Instead, time-consuming manual calibration procedures are required. To do this, a sensor is exercised with known inputs and the electrical output for each is recorded by the engineer. If you have many calibration points, this will require a significant amount of time and labour to simply apply the known inputs.
Furthermore, if an engineer is using the wrong measurement device to collect data, this mismatch could go unnoticed. This can add human error to the process, which can cost valuable time and money. Using TEDS-enabled devices can help prevent this.
Information storage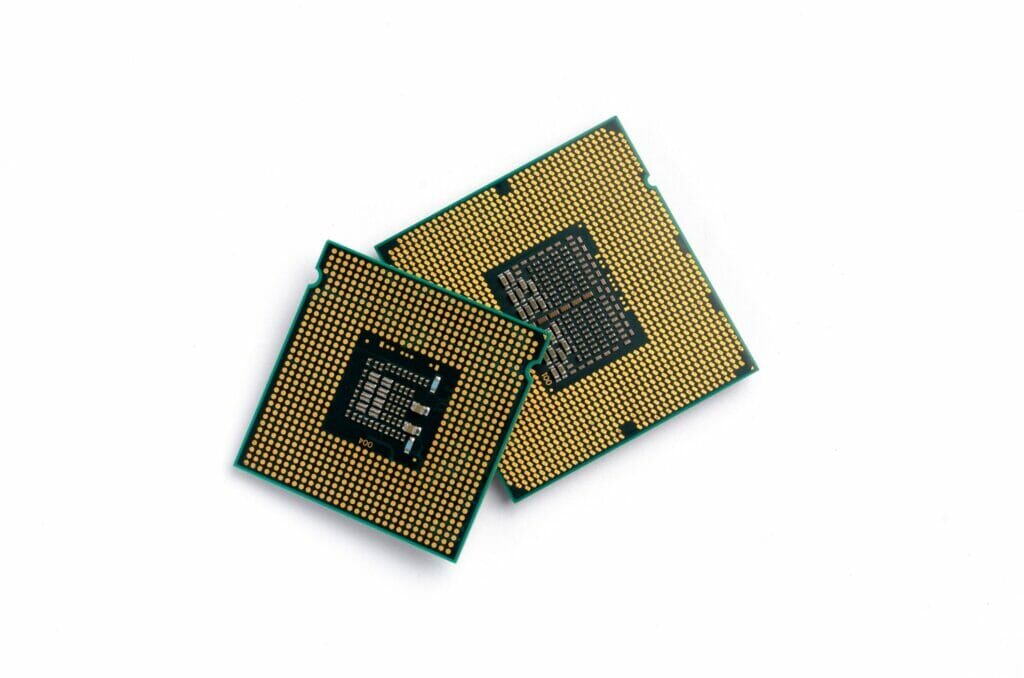 TEDS chips are small memory chips based on a 1-wire bus communication system, which, when integrated into a sensor, can store information on the type of sensor being used, any operating information and the calibration. This means that when an engineer connects a measurement device to a sensor, any setup information stored is transferred automatically to the measurement device.
This is great for identifying mismatches between tool and sensor, avoiding instances of human error. Furthermore, because all information is stored in the sensor, TEDS-enabled sensors can be swapped out of a system easily without the engineer needing to reconfigure the system.
Though investing in a TEDS-based system may incur increased upfront costs, the return on investment shouldn't be underestimated. For example, the increased calibration options for TEDS-enabled sensors will undoubtably save engineers time during system configuration and prevent business downtime because of erroneous data readings. Let's explore this further.
Long-term thinking
All TEDS-enabled devices have a basic two-point calibration which may be sufficient in most cases to minimise measurement error. However, sensors that are non-linear over a measurement range might require multi-point calibration for accurate measurement.
TEDS chips allow for more calibration points to be stored in one sensor, improving the overall accuracy and precision of your data. So, while your sensor may be more expensive to purchase, your measurement data is likely to be extremely accurate. Moreover, measurement devices can be used with several TEDS-enabled sensors, allowing readings to be taken from any sensor with a unique TEDS ID at any time. In contrast, in a non-TEDS-based system, the measurement device is tied to just the one sensor.
While most TEDS-enabled sensors will have a predefined template ID set up by the manufacturer, engineers can also collaborate with a sensor specialist to define their own proprietary template for enhanced sensor functionality. For example, in a load cell sensor used in two directions, for measuring tension and compression, different calibrations are required for each. Furthermore, sometimes a sensor is used over a small part of its measurement range and more complex calibrations are needed to capture accurate data. Custom templates like this are designed by the manufacturer to give end users much more flexibility over the data being collected and means that more data points can be taken at any one time.
Mantracourt can help businesses develop their own proprietary TEDS templates, which can be supported in its measurement devices. For example, the Portable Sensor Display (PSD) product range has comprehensive TEDS support for up to five extended calibrations, any mixture of multi-point and polynomial.
To find out more about how you can take advantage of the PSD with TEDS-enabled functions, contact Mantracourt today on +44 (0) 1395 234 000 or visit the website at https://www.mantracourt.com/products/digital-indicators/portable-sensor-display.