Cirrus Laser, one of the UK's largest sub-contract laser and water jet cutting companies, has significantly increased its manufacturing process with the introduction of a new custom-built machine, sourced by leading supplier of metal finishing equipment and consumables, Engineering Utilities.
Cirrus Laser, which laser cuts mild steel, stainless steel, aluminium, rare metals and Mu metal for a variety of industrial sectors, set about searching for a new machine that would help the company speed up its deburring, edge rounding and surface finishing processes. Engineering Utilities used its expertise and exclusive contacts to source Cirrus Laser a Loewer K4TD 1350 Beltmaster machine – the first of its kind in the UK.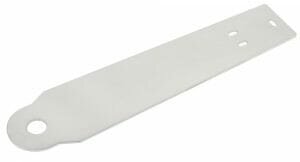 The Loewer K4TD 1350 Beltmaster performs deburring, edge rounding and surface finishing processes in one machine and has helped the company to significantly improve its production speeds. The machine is extremely compact, which not only saves valuable factory floor space, but is also much more energy efficient, proving to be cost effective for Cirrus Laser.
David Connaway, managing director at Cirrus Laser, said: "The new Loewer machine sourced by Engineering Utilities has been a valuable asset to our production process, particularly when deburring which was previously done by hand. This now means our experts can increase the capacity and output that we deliver for customers."
Nigel Soulsby, director at Engineering Utilities, said: "We are always striving to provide the most advanced solutions on the market and constantly seek out new relationships with exceptional suppliers. As part of our exclusive licence with Loewer, we were able to source the new machine for Cirrus Laser, which was custom-built to meet the company's exact requirements."
Established in 1976, Engineering Utilities is a second-generation family business spearheaded by the four Soulsby brothers. The Leeds-based company specialises in supplying equipment and consumables for metal preparation, finishing, and cleaning to a diverse range of market sectors throughout the UK and Ireland.
Engineering Utilities owns the exclusive rights to distribute a number of innovative products including Loewer, Eisenblatter, Boeck, NS Maquinas and the revolutionary TIG Brush® in the UK and Ireland. The TIG Brush® has revolutionised the stainless steel finishing market, providing a quicker, safer and more powerful method of cleaning both TIG and MIG welds on stainless steel.
For more information on Engineering Utilities, and the services the company provides, visit www.engineeringutilities.com or call 0113 255 8887.
Follow Engineering Utilities on Twitter at https://twitter.com/E_utilities or LinkedIn at https://www.linkedin.com/company/10417892