Don't miss a further 10% off the UK's best ABB drive prices in May, plus free Quantum gift box!
If you buy variable speed drives, be it the market leading ABB type or any other manufacturer, then you simply must look at the prices Quantum Controls are offering you for ABB's newest drive.
The ACH580 has over 30 improvements and Quantum are offering it to you at even better prices than its market leading predecessor – now with a further 10% off, only available until 31st May 2017.
Take advantage of these amazing prices, free delivery and an exclusive Quantum gift box which includes all the information you will need on your new drive and more.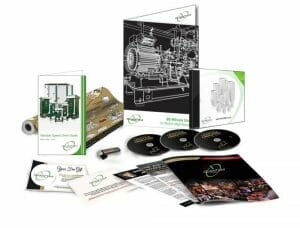 Visit their exclusive website www.ach580.com to secure your discount today.
Product specification matching your application
Free technical quotations
Access to largest ACH580 stock in Europe
Professional installation services
Drive commissioning
24/7 engineer/product support
After sales service and maintenance
Special HVAC features as standard
If you require the help of Quantum's customer support team you can contact them on 01661 835 566 or email [email protected] quoting ACH580 SALE to receive your 10% discount.
Don't miss out, offer ends 31st May 2017.
Visit www.ach580.com to secure your discount today.