In a significant step towards a more sustainable future, Bowers Group is pleased to announce that it has attained the prestigious ISO 14001 environmental standard across the entire business.
This achievement underscores the company's unwavering commitment in its Net Zero journey, environmental sustainability, and responsible business practices.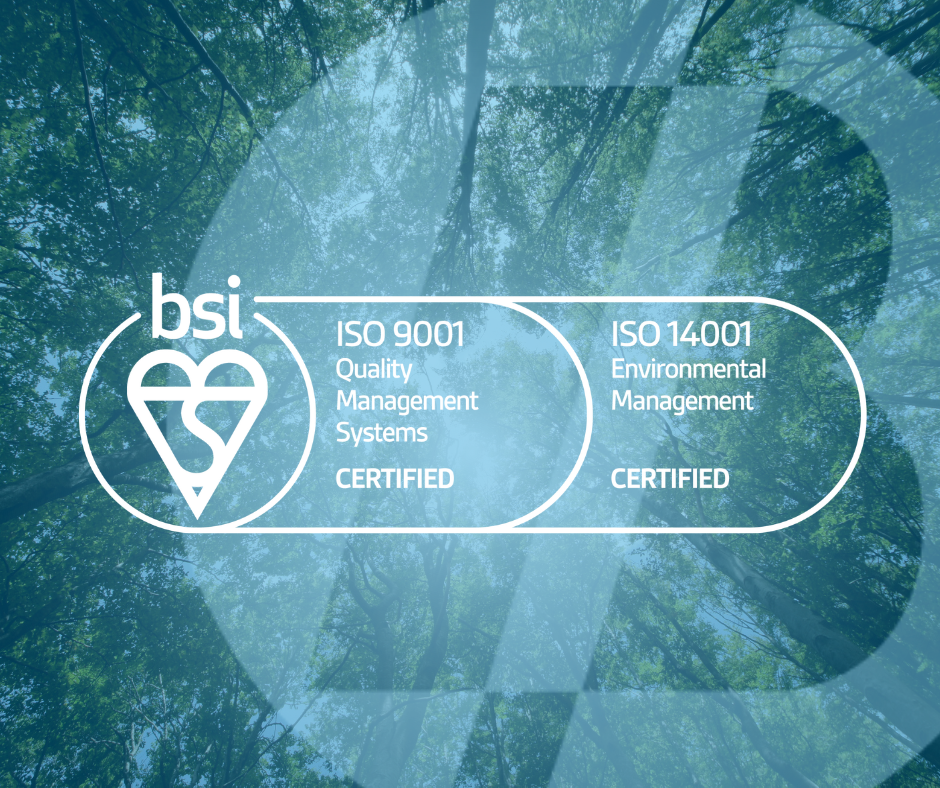 ISO 14001 stands as an internationally recognised benchmark that defines the criteria for an effective environmental management system. It provides a structured framework for organisations to improve environmental performance, reduce its ecological footprint, and bolster resource efficiency.
Managing Director at Bowers Group, Martin Hawkins, said: "We're absolutely delighted to have been awarded the ISO 14001 Certification, it's a testament to the hard work and shared vision of our entire team and a significant step towards our ultimate goal of being Net Zero by 2050. This accomplishment echoes our unwavering dedication to safeguarding the environment and supporting a sustainable world for present and future generations.
"By achieving this certification, we signal our commitment to upholding the highest standards of environmental responsibility in every area of our operations. This means not just reducing waste and minimising environmental footprint but also inspiring others to join this transformative path."
With its sights set on a sustainable future, Bowers Group remain committed in its pursuit of responsible practices. The achievement of ISO 14001 certification is a step forward in the company's Net Zero journey.