CME Automation Systems, a specialist in cannabis packaging solutions, has launched a new guide to help companies benefit from automation as they grow their business.
The free-to-download handbook – titled "A beginner's guide to cannabis pre-roll production" details all of the elements that are essential to set up an efficient production line and the key machinery required to get the job done.
Automation sits at the centre of the guide for its ability to drive consistent and scalable growth through increased production efficiency, quality control, cost savings and better alignment with safety and compliance needs.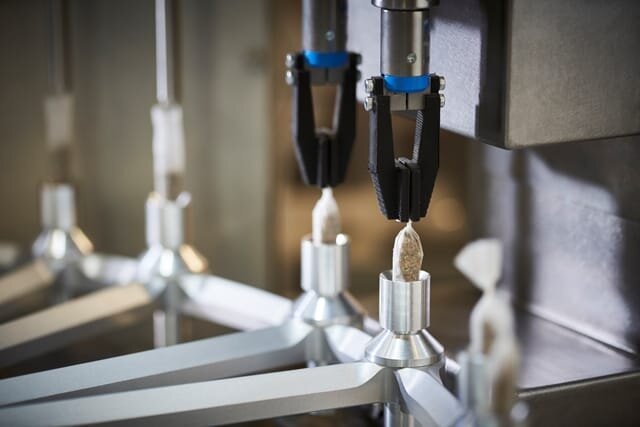 "The compound annual growth rate (CAGR) of the legal cannabis industry is forecast to be 11% between 2020 and 2030, ultimately putting the industry's worth at more than $57 Billion by 2030," explained Paul Knight, Chief Executive Officer of CME Automation Systems.
"That's a superb market opportunity, but it can be difficult to know where to start. CME can help new entrants to get up and running through our industry expertise and customer-centric support."
The heart of CME's offering to the cannabis packing market is its AutoCone, which produces pre-rolled joints from premade cones that are filled with cannabis and twisted to close. The AutoCone offers a production rate of 22 cones per minute, ideal for producers of pre-rolled products.
CME also offers flexible and lighter options for smaller companies who may not require the full production capacity, but who will still benefit from automating their process.
The AutoCone is complemented by a range of machinery solutions up- and down-stream, enabling customers to build a full, automated packing line, including robotic pre-roll packaging, tax stamping, wrapping and cartoning.
"We urge anybody interested in finding out about the capabilities of automated cannabis packing to download the Beginner's Guide – the perfect place to start your journey," concludes Paul Knight.