When sausage manufacturer Delenco Foods Ltd realised that one of their packaging machines was experiencing large amounts of downtime, they made the decision to invest in a new model. Having engaged ULMA Packaging UK's expertise in the past, they returned to purchase a third SUPER CHIK stretch wrapper.
Based in Layton, East London, Delenco Foods Ltd is a family-run sausage supplier to butchers, caterers and retail stores across the country. Established in 1957, the business is renowned for their wide variety of products, including lamb, poultry and beef in natural or collagen casings. With accreditations to supply Red Tractor Pork and RSPCA Assured sausages, Delenco positions itself as a supplier of high-quality products to its customers.
With the addition of a new individual quick-freezing line in the Delenco facility that doubled manufacturing capacity, ensuring all products are quickly packaged is a must to guarantee the production line's continued smooth running. It is vital that product safety meets the food sector's stringent anti-contamination standards, so high-quality and reliable packaging machinery is vital.
The Issue at Hand
When Delenco began experiencing issues with an old machine, they decided to source a replacement, as Richard Barber, Director at Delenco Foods Ltd explained. He said: "We currently use three stretch wrapping machines to effectively package our products to ensure they retain their freshness and quality for as long as possible. When our customers place an order with us, we aim to have their sausages with them promptly, which has strengthened our relationship with buyers.
"We identified that one of our older units was experiencing increased amounts of downtime and was unable to keep up with the production of our other ULMA models. Instead of wasting valuable production time attempting to manage a failing situation, our team made the decision to purchase a replacement."
Manufacturing the Solution
Knowing that a new packaging model was needed, the Delenco team contacted ULMA Packaging UK to purchase their third SUPER CHIK stretch wrapper, matching their two other lines. The SUPER CHIK's ability to automatically change the size of the wrapping depending on the product, and its compatibility with multiple films futureproofs the model from any changes the brand may make in the future. With downtime being a production-stopping issue, the machine's strength and reliability also provided Delenco with the assurances required that the line would continue to operate at optimal capacity for years to come.
As Richard explains: "As ULMA had supplied our previous machines, we already had a strong relationship. We travelled to the company's UK headquarters in Sheffield, where they demonstrated the different machines that were compatible with our films. The team's expertise really helped us make an informed decision on what was best for us and our needs. We wanted something that would not only be reliable and reduce our downtime, but also package our sausages with the same quality we put into making them.
"As a result, in the two times since when we've needed to replace a packaging machine, we have returned to ULMA to purchase another SUPER CHIK. As we already knew that our packaging was compatible and how to use the machine, all we had to do was contact an ULMA sales representative and place our order. It took three months from us deciding to purchase a new SUPER CHIK to it being delivered and installed by their expert team, and upon arrival, it was integrated into production with minimal disruption – something we really appreciated.
"With all three machines now up and running, I can rest easy knowing that if we were to face any issues, the staff at ULMA Packaging UK are only a call away to offer speedy maintenance support."
Barry Leworthy, Sales Manager at ULMA Packaging UK explained: "We have worked with the team at Delenco for many years which is fantastic and a testament to the quality of our machinery. When Richard originally reached out with his needs, we knew that the SUPER CHIK was a top contender."
With the SUPER CHIK now fully operational, Delenco are benefiting from reduced downtime and the increased productivity this offers. Capable of wrapping 35 trays a minute, the machines have an optimal output of 1575 packs of sausages a day.
Richard concludes: "Our experience with the SUPER CHIK and the ULMA team has been nothing but positive each time we've returned. The machines ensure that all our products are perfectly packed, ready for transportation to our happy customers. Our packaging line is now entirely ULMA machinery, and if the business were to expand, I would not hesitate to purchase a fourth machine."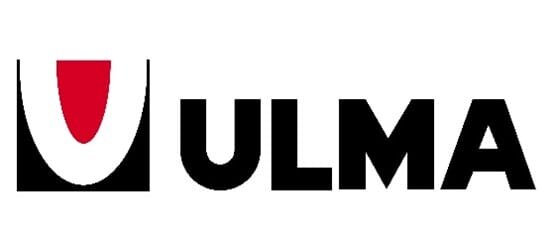 For more information about ULMA Packaging UK, please visit www.ulmapackaging.co.uk.