The human hand exhibits a dexterity yet unmatched by technology. Force sensors can close this gap by offering feedback on the grip force, thus avoiding damage to delicate and fragile objects such as food and human body. The elastomer sensor works according to the capacitive operating principle and can continuously measure both touch and compressive force. It is soft and flexible, can be shaped three-dimensionally, and is suitable for various applications in agriculture, food, electronics, surgery and generally in cobots and prostethics.
Both the sensor's footprint and dimensions can be freely designed. As a result, it can be customized to curved surfaces and integrated seamlessly between the body structure and a soft surface. This enables an ergonomic design of robotic grippers, prostheses and exoskeletons and both on small and large surfaces. Used on the surface of a body structure the material feels similar to a human skin and offers a life-like soft and comfortable human-machine interaction.
The sensor combines two measurement functions in one component. It can detect the approximation of a body part at a short distance and precisely measure its exerted force as well. This keeps the combination compact and enables predictive operating and measurement systems.
Thanks to its elastomer material, the SXTSC sensor is robust, shock and impact-resistant, and it also enables high durability, even in rough environments at high (+85°C) and low temperatures (-40°C).
Silicone is gentle on the skin. Optional texturing of the surface can make it even more comfortable to wear. Silicone is chemical and temperature-resistant with regard to food.
The material's flexibility makes it particularly compliant to soft and fragile object, helping in e.g. automated harvesting, packing and labelling of fruits and vegetable.
Samples including evaluation electronics are available in a starter kit and enable a quick and uncomplicated start into the new technology.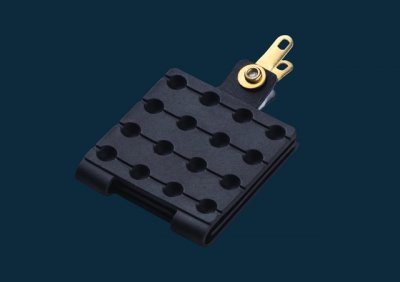 The capacitive silicone force sensors are available in many different sizes, and their dimensions are customizable for specific projects.