Specialised Imaging Ltd., market leader in ultra high-speed imaging technology, announces a move to new larger business premises following a very successful 2016.
Commenting on the move – Mr Wai Chan (Managing Director) said " Our move into new custom built premises not only offers us improvements in workflow efficiency but also the 300% increase in floor space accommodates our planned workforce growth and investment in better testing and manufacturing facilities".
During the last year – Specialised Imaging again achieved double digit growth in global sales with notable increase in SIM series and Kirana ultra high-speed cameras to customers in North America and the Far East.
In April 2016, Specialised Imaging was named as the winner of the UK's most prestigious accolade for business success – The Queens Awards for Enterprise Innovation. This award, which also acknowledge the sustained growth in export sales over recent years, recognises the company for its innovation in the development of the Kirana ultra high-speed video camera.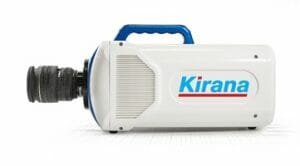 Also in 2016, Specialised Imaging announced the formation of a new division – Wegapixel (www.wegapixel.com) focusing upon the design and development of advanced CMOS imaging sensors. Wegapixel has been set-up as an independent 'one stop shop' for custom CMOS image sensors. In addition to conventional image sensor design, Wegapixel brings together unique expertise in many application areas including high speed imaging, electron microscopy, X-ray digital imaging as well as UV and IR imaging.
For further information on the ultra high-speed imaging camera range from Specialised Imaging Ltd please visit www.specialised-imaging.com or contact the company on  +44-1442-827728 / +1-951-296-6406 / +49-8141-666-8950.
Specialised Imaging Ltd. is a knowledgeable, dynamic company focused upon design, manufacture, service and supply of ultra high-speed imaging systems and components for industrial, defence and scientific applications. The company's continuing policy is to invest in the development of innovative imaging solutions, incorporate the latest technological advances and use improved components wherever possible. A total commitment to quality and a thorough understanding of applications are held as the keys to the future.