Dura Composites, a leading supplier of composite products for flooring, structures and facades has been awarded The Queen's Award for Enterprise 2017 in the international trade category as a result of its sustained and impressive international growth.
The Queen's Awards celebrate the best of British business and recognise companies who are making an outstanding contribution to enterprise. In winning the award, Dura Composites joins an impressive list of organisations who have previously been honoured in this way, including Dyson, JCB, Jaguar Land Rover and Siemens.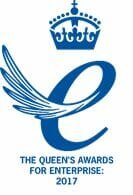 Each entry is judged by a specialist panel that makes a recommendation to the Prime Minister's Advisory Committee.  Her Majesty the Queen then decides the winners, who each receive an official grant of appointment and an invitation to a celebratory reception at Buckingham Palace.
Dura Composites was established in 1996 when the company first began selling fibreglass grating for use as anti-slip walkways in the Marine and Industrial sectors. Over the past 20 years the product range has expanded to include Glass Reinforced Plastic Trench Covers, Profiles, Handrail, Stair Treads and the market-leading Dura Deck and Dura Cladding made from low-maintenance Composite Timber. The company's mission is to supply pioneering composite product solutions that inspire new ideas and promote safety, durability and longevity – and this exceptional award marks the culmination of another extremely successful year.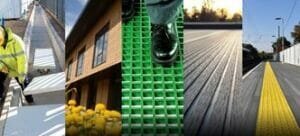 Commenting on winning the Queen's Award, Dura Composites' Managing Director Stuart Burns said: "This award recognises our talented and committed workforce and comes at a really exciting time as we look to the future and the continued growth of our product portfolio. Many of our innovations such as our Dura Slab trench covers and Dura Platform GRP station platforms have revolutionised the categories for which they were designed and help to solve the key design challenges facing everyday businesses. Everyone at Dura Composites is immensely proud and honoured to receive this award, which we are sure will be a springboard for further success both in the UK and Overseas."
For more information about Dura Composites, visit the website at https://www.duracomposites.com