Loma Systems, a global leader in inspection technologies for food quality and safety, will be demonstrating its latest inspection solutions at PACK EXPO Las Vegas on 11-13 September 2023 at the Las Vegas Convention Center, Las Vegas, Nevada . The company is exhibiting on booth #C-4222.
The LOMA® team looks forward to engaging with customers and providing insights into its diverse range of industry-leading metal detection, X-ray inspection, and checkweighing solutions. Loma's advanced systems have been specifically designed to assist manufacturers in maintaining high production efficiencies, ensuring compliance, and enhancing their quality control output.
Their display will feature an array of Loma's metal detectors tailored to different applications. Among the showcased products will be the IQ4 Waferthin, IQ4 Pipeline, IQ4 Vertical Fall, and IQ4 FLEX Conveyor. Loma's IQ4 series boasts various features that optimize uptime and productivity. Notably, the revolutionary variable frequency technology enables exceptional detection levels across a wide range of product conditions. The user-friendly touchscreen interface with intuitive icon-driven menus facilitates a swift setup. Moreover, with ingress ratings of up to IP69K, these detectors are suitable for both high-care and low-care environments.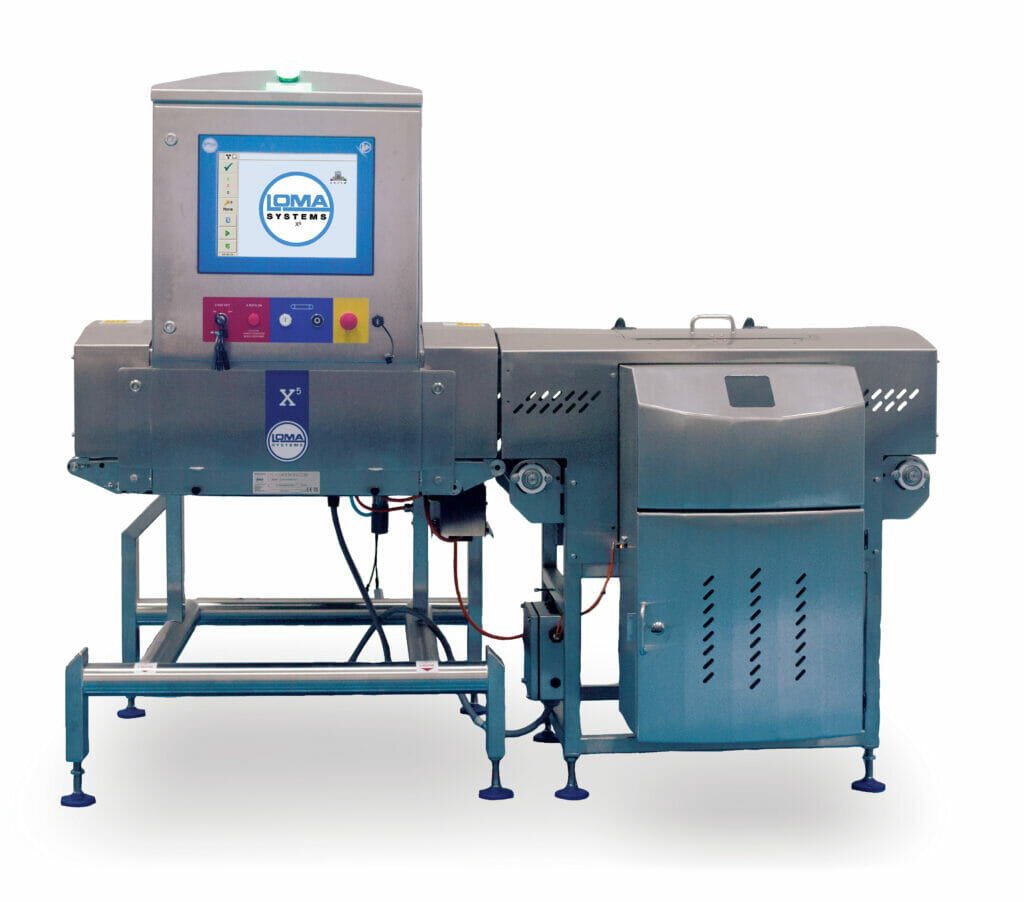 Loma Systems will also exhibit its innovative X5 Series X-ray inspection solutions, including the X5 Space Saver and X5C Compact. These systems offer exceptional CCP protection while occupying the smallest possible footprint, with a line length of just 1000mm. The X5 Space Saver features the new Digital Detection system, producing images that are visibly clearer, with high definition, when examining the most complex products. The Digital Detection X-rays also show strong results with softer contaminants such as glass, ceramics and rubber while continuing to deliver robust performance in detecting ferrous and non-ferrous metals and stainless steel. Equipped with a full-color touchscreen, multilevel password access, image optimization, AAT technology, and more, the X5 Space Saver delivers outstanding performance.
Designed to cater for cost-effective yet highly functional X-ray inspection, the X5C Compact X-ray system meets the increasing demand from first-time users. It is proficient in detecting all metal types, glass, calcified bone, rubber, and stone in different packaging, even for products in foil or metalized film. Furthermore, the X5C ensures compliance with the latest codes of practice (FSMA, HACCP, BRCGS, SQF) and withstands rigorous wash-down sanitation procedures, boasting a standard IP66 water ingress rating.
Additionally, Loma Systems will present the CW3 1500L Automatic Checkweigher, known for its outstanding dynamic weighing accuracy, especially with flexible packaging. This lightweight checkweigher is ideal for products like blister packs, packaged goods, and sachets weighing up to 1.5 kg. The complete system is available with specifications compliant with BRC, IFS, and retail standards, accredited OIML R51 and MID (EC TAC). It also features automatic mean weight correction to assist in meeting weight legislation. The CW3 will also be paired with the PA7100 print and apply labeling machine from Diagraph Marking and Coding, offering a reliable solution that helps keep manufacturers compliant and their production lines running.
All Loma Systems machines have been developed to endure the most challenging production and cleaning environments. The IQ4 Metal Detectors hold UL® Certification for Safety, providing unbiased safety assurance for interested parties in the United States and Canada.
Stop by booth #C-4222 to see our display and how we can deliver the best and latest in service and support to your business. Visit here and input code 29F93 for a guest pass while registering for the show.
For more information on Loma's 'Check & Detect' solutions, click here.