The CEO of a 161-year-old award-winning metal engineering business has been bestowed an honorary doctorate from Birmingham City University (BCU) for his outstanding contribution to industry and academia.
Rowan Crozier, who runs Birmingham-based Brandauer, received his award as part of the University's summer graduation ceremonies held at Birmingham's Symphony Hall.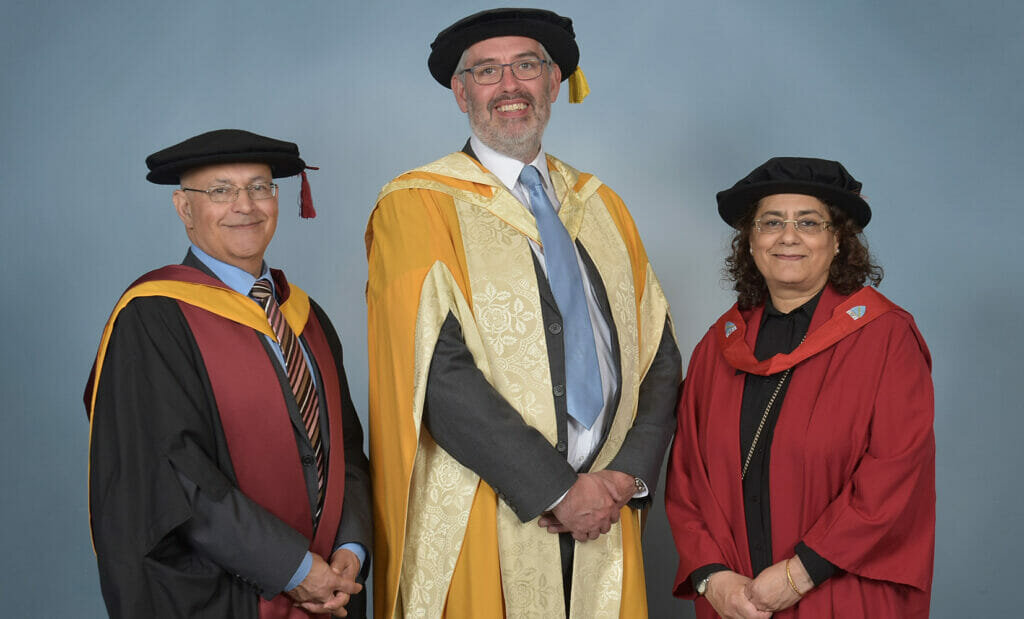 The boss of the precision tooling and metal stamping specialist, which produces millions of parts that are sent to more than 26 countries across the world every week, is also being recognised for his commitment to developing the engineers of the future, through work with BCU's School of Engineering and Built Environment.
Crozier, who is also chair of the Make UK National Advisory Board and co-chair of the Industry Advisory Board for Birmingham City University, said: "I am shocked and proud to receive this recognition.
"I hope that it inspires all new graduating engineers into a career in UK manufacturing – and especially consider the unlimited possibilities of working at a small to medium sized enterprise.
"Thank you to BCU and I hope it's students and graduates always keep innovation at the heart of everything they do."
Under Crozier's leadership, Brandauer has implemented a bespoke apprenticeship programme that currently accounts for 15% of the firm's workforce, whist advocating for communication, technicality, and entrepreneurship as the core foundations of employability of all graduating engineers.
The company has recently partnered with In-Comm Training on a £1m new Precision Tooling Academy in Aldridge to help reverse the critical skills drain being seen in toolmaking in the UK.
It is part of Brandauer's ongoing efforts to ensure it has the necessary resource to continue its global expansion, which led to it becoming one of only 16 firms in the West Midlands to collect the Queens Award for Enterprise in 2019, winning the Made In The Midlands 'Exporter of the Year' award in the same year.
Professor Hanifa Shah, Pro Vice-Chancellor and Executive Dean of Faculty of Computing, Engineering & the Built Environment at BCU, said: "Rowan Crozier is extremely supportive of our aims to work closely with industry to maintain the relevancy and currency of our courses.
"We continue to work with him to develop mutually beneficial projects and activities alongside employment opportunities for our students.
"The faculty community warmly congratulates him on the news of his honorary doctorate."
For further information, please visit www.brandauer.co.uk or follow @cbrandauer on Twitter.
Caption for Rowan Crozier (BCU L): (l-r) Nasser Sherkat (Head of Engineering at Birmingham City University), Rowan Crozier (Brandauer) and Hanifa Shah (Pro Vice-Chancellor & Executive Dean of the Faculty of Computing, Engineering & the Built Environment at Birmingham City University)