Knowing how your premises and your industrial plant & equipment will cope in a disaster from a fire, flooding, power loss or system breakdown is incredibly important. Here Russ Baker, UK Sales Director of the hire division at leading temperature control specialist ICS Cool Energy, sets out the five key steps that will help you survive a crisis.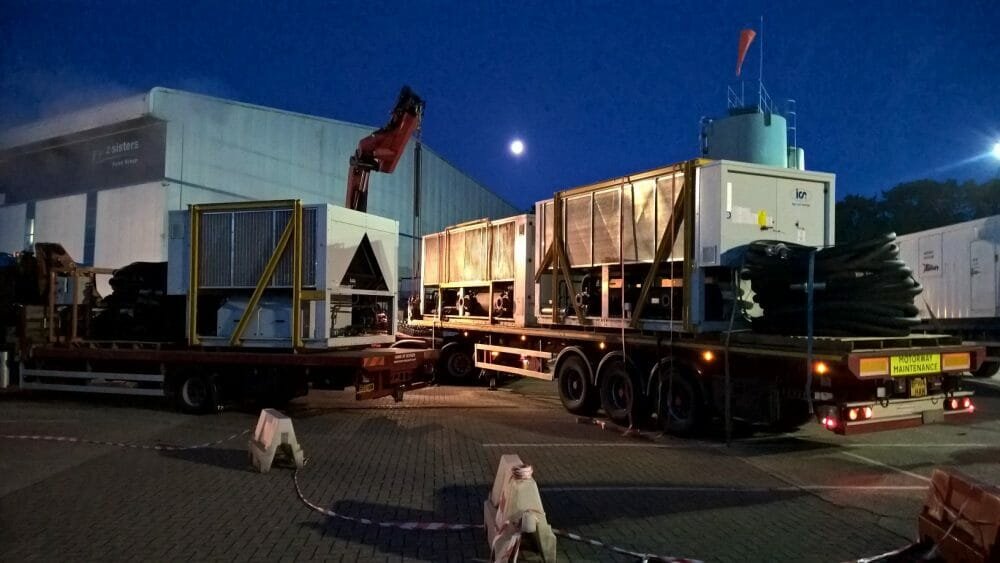 Conduct a site and operations audit
Understanding where the risks lie needs to cover all site operations and not just the big stuff. In an industrial setting, process temperature is paramount so chiller equipment should be high on the list. It's crucial to understand where and why equipment is used as part of the auditing process.
Keep a record
Make sure the audit information is recorded alongside any power or utility requirements, and that the information is easily available. Key personnel may be off site during a crisis so make sure others have the plans, hard copies kept on site and that other copies are stored in an off-site location because a central server may also be knocked out.
Putting a Plan B into place
With a site assessment complete, this is the basis for deciding what contingency equipment is required with your equipment supplier, as well as an activation plan. Check whether your supplier can activate your plan 24/7 – there's no point having a contingency plan if they're only available during standard office hours.
Carry out any remedial works
All chiller equipment requires electrical and mechanical connections, but this can be a major problem when you're up against it and coping in a crisis. Remedial works can include simple solutions such as new pipework being installed or new power connections so the site is ready to accommodate emergency equipment that will get you back up and running quickly.
Consider access
What about access to the site itself. Consider where existing kit is located, for example large industrial chillers can often be found in a plant room or alongside the process machinery. In the event of a breakdown or replacement, how easy is it to remove or replace that piece of equipment?
Make a note in your plan not only of the equipment required but also where it will be located – a designated slot in the car park, close to the building, may be all that's needed. Wherever you chose, access points and any remedial works required should be identified in advance of any crisis.
A contingency plan is an important part of any business strategy and therefore finding the right partner is essential. They can help guide companies through the site assessments, organise the remedial works and be at the other end of the phone 24/7 in the event of any breakdown or crisis. When downtime is not an option, it really does pay to be prepared.
ICS Cool Energy offers a 24/7 nationwide service with stocks available for immediate delivery and dedicated on call engineers across the country.
For more information about ICS Cool Energy, please visit www.icscoolenergy.com  email [email protected] or call 0800 774 7426. Follow ICS Cool Energy on Twitter @icscoolenergy.